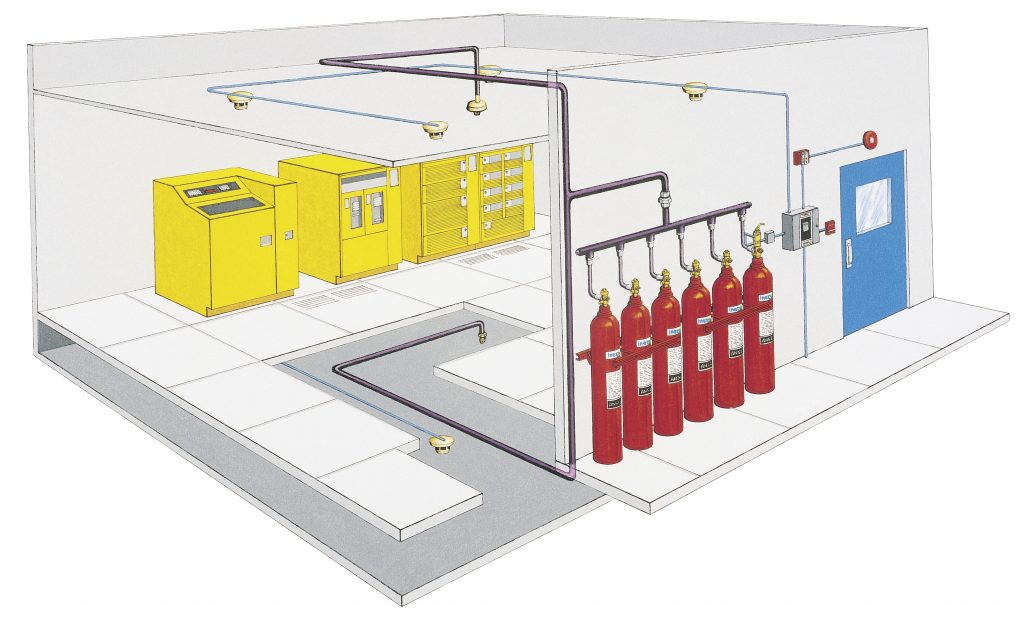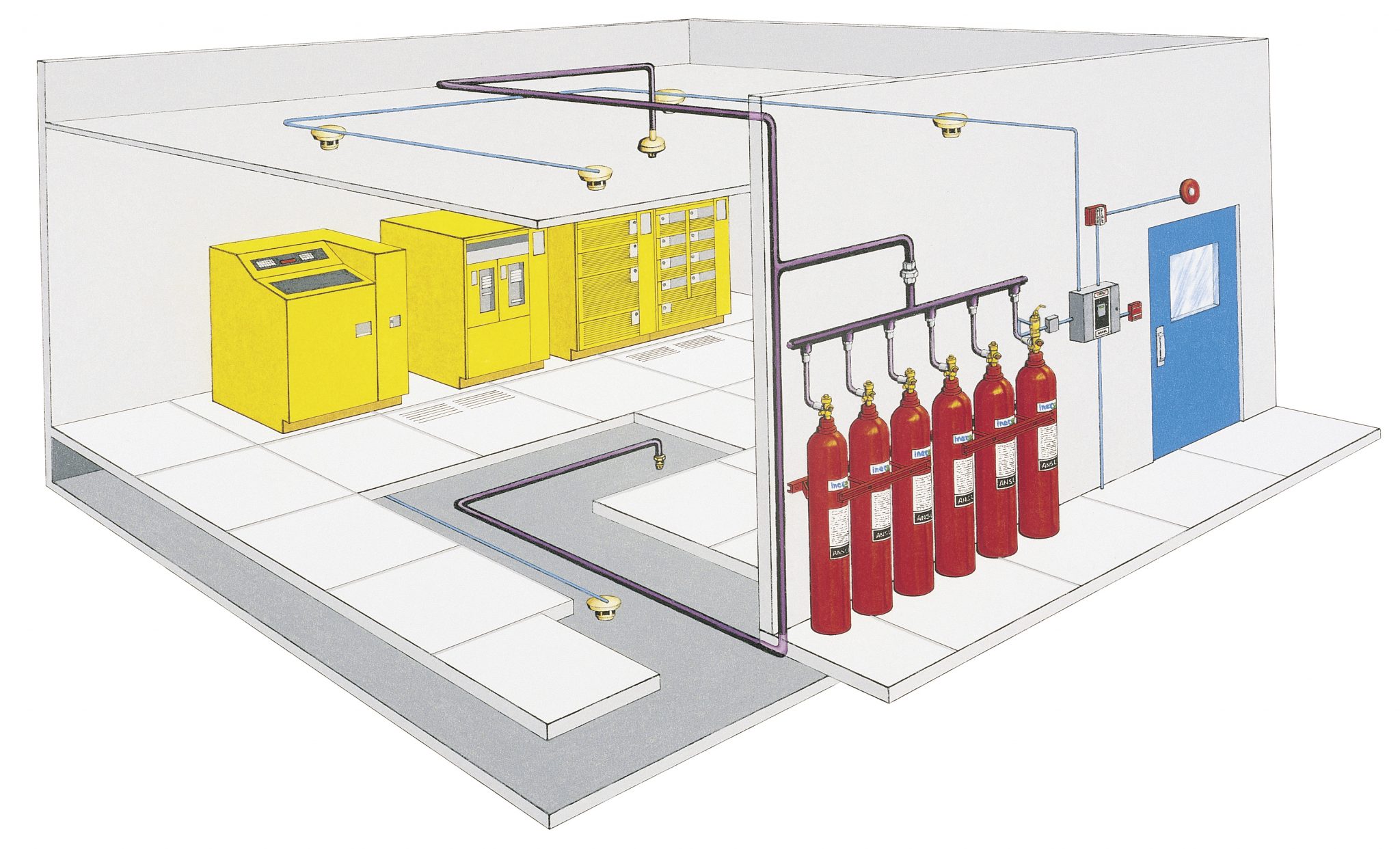 Fire hazards and their potential damage are massive especially if it is on an industrial scale. Fire suppression systems come in handy to minimize risk and reduce damages if a fire does indeed occur. The system is installed based on prior knowledge and assessment of the type of risk at a specific workplace. A fire at the local office will differ from a fire at a chemical plant. 
After the subsequent inquiry into the use of a workplace the safety, engineer initiates a plan to extinguish, contain, or in some cases, entirely prevent fires from spreading or occurring to protect the area. 
A specifically designed group of units  are built and installed with the sole purpose to extinguish fires through the application of a substance. Usually, a fire suppression system has built-in components that detect fires at the beginning stages through heat, smoke, and other signals. These are attached to an alarm which will provide you with a warning when the hearth has been detected and initiate steps for action to further suppress the hearth. The majority of fireside suppression systems will automatically release the appliance of an external substance to extinguish the hearth after the detection and/or alert. A manual application release of the fire suppression system may also be available.
1. Clean agent fire suppression system;
Clean Agent fire suppression systems use environmentally safe and friendly chemical reagents to extinguish fires in sensitive spaces like data centers. These reagents are clean and allow an easier cleanup after use with no water needed.
2. Carbon dioxide fire suppression system;
These fire suppression systems use the gas CO2 (Carbon Dioxide) to extinguish and choke out fires. This increases fire suppression efficiency and needs little to no cleanup with minimum downtime.
3. Restaurant fire suppression systems;
Fire suppression systems aimed at restaurant or kitchen fires are specifically designed to extinguish fires fueled by grease and in a kitchen environment. They use wet chemicals to quickly extinguish fires. Since they use a fine mist spray this offers a quicker clean-up than dry chemicals.
4. Industrial fire suppression systems;
Industrial plants are always at high risk and pose a hazard to environments. Industrial fire suppression systems are designed to sufficiently extinguish fires fueled by chemicals, liquid fuels, or hazardous materials. Industrial fire suppression systems almost exclusively use dry chemicals for this reason.
 Various types of extinguishing substances and systems are used including but not limited to: