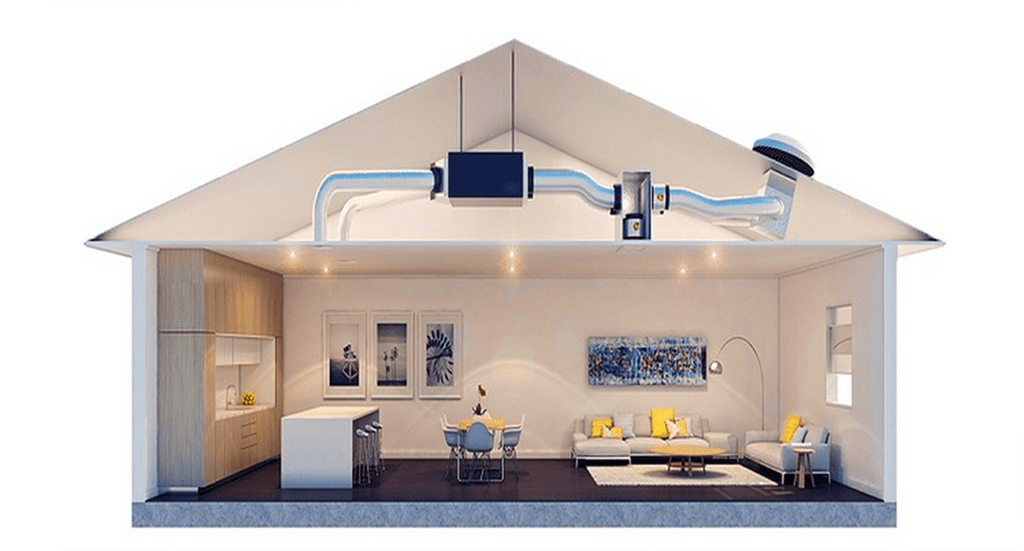 The concealed ducted split system is an invisible HVAC option, where the indoor air handler is hidden in the ceiling or the attic with visible small vents in the assigned area.
The system ducts are invisible, it distributes air through the ceiling or wall vents. 
Concealed ducted split system parts
The system comes with 4 parts:
Indoor Unit
This unit consists of an indoor power supply, a cable to connect indoor to the outdoor unit, diffusers, flexible ducts, return air grills to filter air, motorized dampers and a wired tether controller to control the indoor unit.
Indoor Unit Accessories
This unit accessories includes a hanger to hold the indoor unit in place, a nut with washer to fasten the hanger brackets to the unit, Pipe insulation to insulate the gas and liquid pipes, flare nut and a fastener.
Outdoor Unit
This unit consists of a service cover to cover up the lines connected to the unit, front panel, gas pipe, liquid pipe, drain hose and outdoor power supply.
Outdoor Unit Accessories
This unit accessories includes a drain plug and a drainage connector.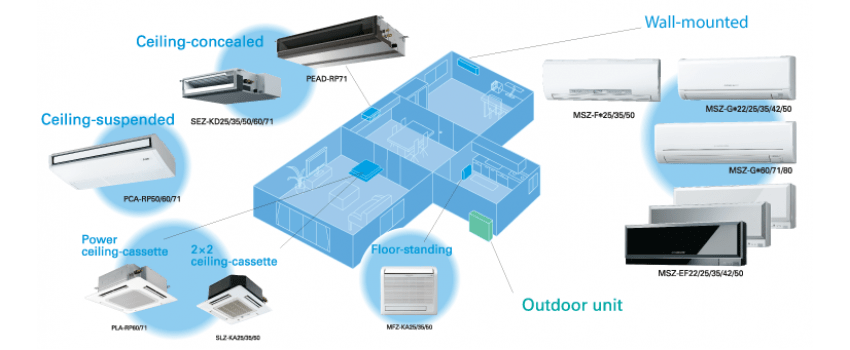 Concealed ducted split benefits
Alternatives in the market
Installing a concealed ducted split
Installing a concealed duct split system has to be in a fair insulated space, otherwise, a box is built around the unit to cover its exterior with insulation; to avoid condensation building up.
In case of using existing ducts, transition ducts are being installed to distribute the conditioned air to different outlet grilles.
The ceiling has to withstand twice the weight of the unit installed, with enough space around it to facilitate future maintenance and to ensure that the air inlet and outlet will not be blocked. 
In case of installing the system against the wall surface, ducting may not be important.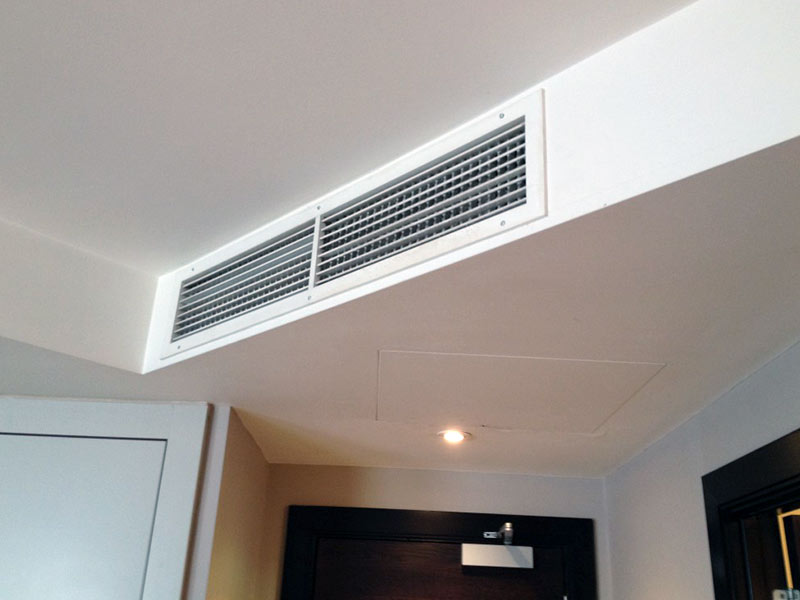 The new system is more energy-efficient than older ones, it uses a more energy-efficient technology. This can help reduce electricity bills significantly in the long term.
Other factors have to be put into consideration when calculating power consumption:
The system has to be maintained every 12 months by a qualified technician; to keep operating efficiently. 
Get your quote now!
We are here to answer your questions about Concealed ducted split System.
Contact us