Routing and Switching is best defined as the function or ability of a communication network to work as intended. Routing refers to guidance of data packets to or from a device to another, while switching refers to the ability to direct data packets at an intersection to a desired single or a set of devices. 
Switching is generally used between devices on the same network (LAN) (such as devices in a single building or office) while routing is used between multiple networks connected to one another. The switching function is used by a device containing layer 2 addresses such as a device MAC address to send the data, while routing uses layer 3 public addresses such as IP addresses of networks to transmit data. 
There are two basic types of switches; 
Unmanaged
An unmanaged switch usually works without any reconfiguration or setup. It's usually locked and doesn't allow any changes to be made to it. This is usually used in homes and low security-based locations.
Managed.
A managed switch allows you access to program it. This provides greater flexibility because the switch can be monitored and adjusted locally or remotely to give you control over how traffic travels over the network and who has access to your network.

Certain devices that provide routing and switching also might have several other features such as the generation of a VPN (a virtual private network) to allow remote and safe access off-site. They might also include an integrated firewall and data scanning to provide additional security to the network.
Advantages of Routing and Switching are;
Voice Over Internet Protocol (VoIP)
Voice Over Internet Protocol or in short known as VoIP, is a communication technology where voice data is converted to data packets and transferred as and next to internet traffic. This technology is used to reduce traffic and load on the existing mobile networks, also known as the public switched telephone network (PSTN).  
VoIP technology is possible due to the increased flexibility of encoders and transmitters. A typical process of transmission is signaling, channel setup, digitization of voice signals, and encoding. 
Certain communication protocols are used interchangeably between providers but the most basic and essential ones include;

Some protocols are built into a local device such as a mobile phone or home devices, but most can be remotely utilized with a dedicated modem that receives in and outgoing traffic. 
VoIP is also used on corporate or company bases as a simple and low-cost ISP (Internet Service Provider) subscription is enough to enable the use of this service. A contract or agreement with an ISP that could provide a dedicated app or software known as a SaaS (Software as a Service) can enable local networks to use VoIP in a very inexpensive way.
Private Branch Exchange or PBX in short is a communication system (mainly phone lines) in an enterprise or company that manages incoming and outgoing phone calls. This also applies to internal or local network management. PBX systems are essential to make a local communications system more robust and flexible and handle data transfers correctly. 
A system that enables PBX or the more modern Automatic PBX (APBX) usually consists of hubs, switches, telephone adapters, routers and phone sets.  PBX systems are relatively cheap and are a better alternative than having a single phone line for a business. 
The network grants extensions and splits lines to many offices which are assigned 3- or 4-digit addresses. This makes it easier for employees to communicate easily and be more productive. This also reduces wait times for calls coming from customers calling. PBX systems are currently being integrated with VoIP systems to increase security and flexibility while also enabling cloud servers to handle large data sets.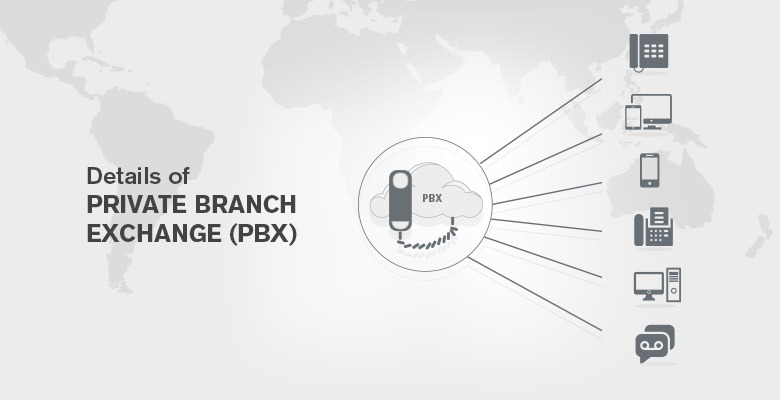 Advantages of PBX systems include;
Get your quote now!
We are here to answer your questions about Active Communication Solutions.
Contact us